Are any of you struggling on your parenting journey, wondering where to turn for biblical keys to help you on this rollercoaster ride?
We've been right where you are! Rachel and I had the privilege of welcoming five sons into our marriage... Five lives, that brought many adventures that included happiness, stress, joy, and LOTS of questions.
We regularly wondered how we would go about raising men according to God's heart. Our lifeline prayer for each of them has been, "Five boys? How am I going to help them grow into men, Lord?" Sometimes there were tears, calmed by big bear hugs...
"How can a young man keep his way pure?", asks the psalmist in Psalm 119:9a.
In response to this question, God led us in all kinds of verses in Psalms and Proverbs, that became guidelines for our parenting. We also read books, got advice from families more advanced in the parenting process than us. We learned a lot and kept the keys that seemed to apply to our situation.
Today, we would like to share with you some of the advice we received and the solutions we have found for our family. Are you ready to learn how to raise your children to love and serve God and others? To access the keys to giving your children a solid biblical foundation for their lives, enroll in our course!
Frequently Asked Questions
Are subtitles available?
All our videos have English subtitles. To activate them, as soon as they are available, click on the CC icon at the bottom righthand corner of the video. 

When does the course start and end?
The course begins as soon as you enroll. This is a 24/7 online course. You decide when you start and when you finish.
How long do I have access to the course?
After enrolling, you have access to this course for as long as you want, regardless of the device you use.
Does the price include taxes?
The displayed price of this course is the price excluding taxes and bank charges. Depending on your country of residence, taxes and bank charges may be added to your purchase at the time of payment.
Do I have a way to communicate with Eric and Rachel?
You can ask your questions and we will answer them in one of Eric and Rachel's blogs.
Available in days

days after you enroll

Parents: The Manual - Introduction
Available in days

days after you enroll

Parents: The Manual - The Different Ages
Available in days

days after you enroll

Parents: The Manual - Preparing Our Children for Sexuality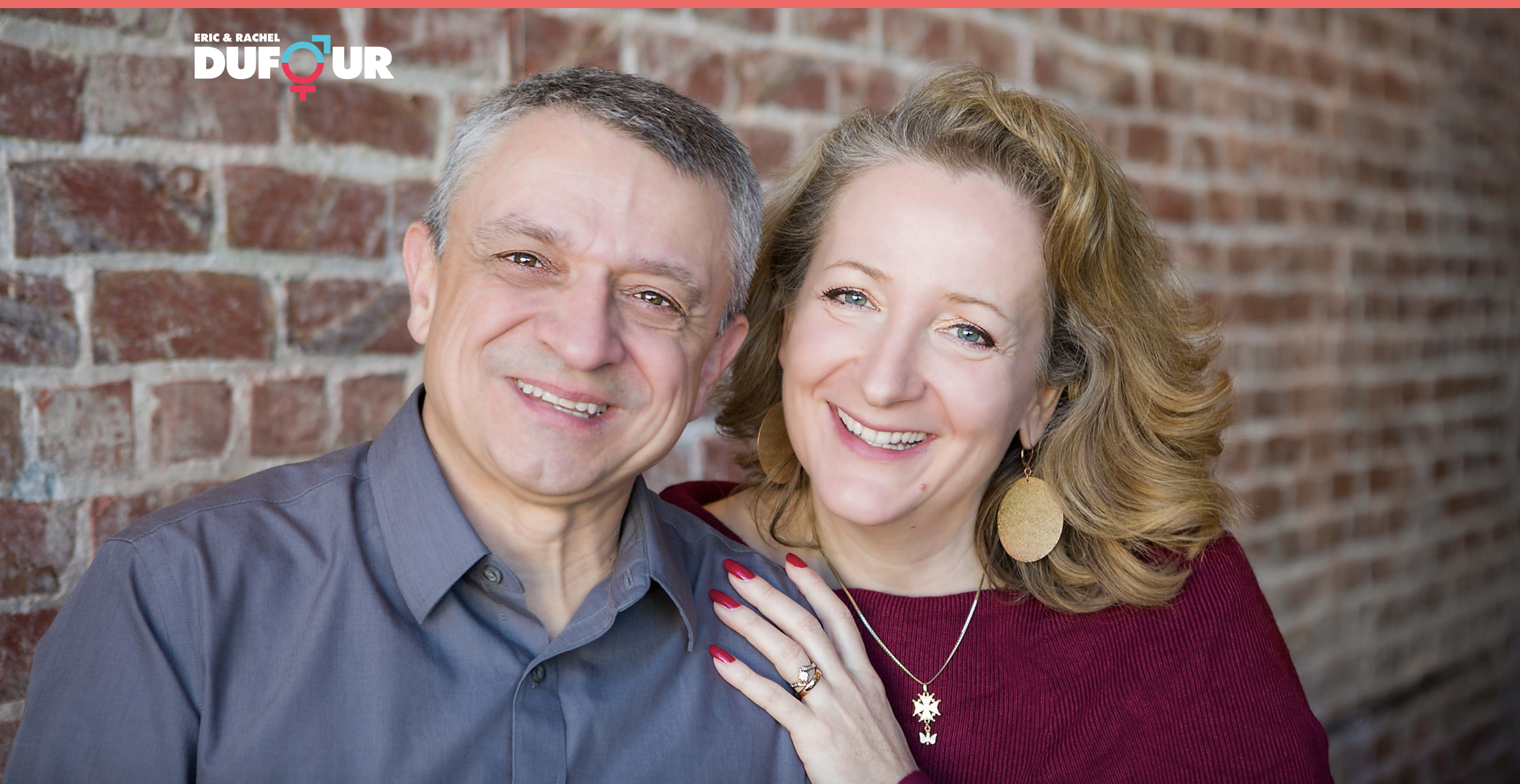 Eric & Rachel Dufour
Our ministry, Serving Alongside Ministry (SAM), helps singles and married couples alike. We strongly believe that God wants us to be healthy individuals, and have healthy marriages and families. As pastors and marriage and family therapists, we passionately believe the time has come to eradicate unhealthy relational and sexual paradigms. As we travel the world, we often do week long intensives with struggling couples and conferences in national and international churches where we talk openly, without taboos, about God, sex and the family. Our French background, experience as parents of five sons, missionary work in Asia, and years spent as pastors in France, all contribute to our unique perspective.