Remember the Beatles song, "All You Need is Love"? Well, as you may have noticed, this is anything but true! It may be that you have been married for several years with children, but the dream to be the ideal Christian couple seems far removed from your daily life.
"Today, with five out of ten marriages ending in divorce, love alone is obviously not enough!" This statement by Sharmion Foucault is well documented and shows that it is not a given that just because you are married doesn't mean that love will keep you together! There are many biblical principles that need to be applied, rules of life to respect. The Bible is a marriage manual that many Christian couples often know little about.
Unfortunately, succeeding as a couple is a subject that is too often very little addressed in concrete terms in our churches, even though the need for such teaching becomes more and more urgent as successful marriages become the exception. But we're here to bring you hope. Keeping the passion alive despite the passing of time and trials is possible!
Are you ready to learn how to have a fulfilling marriage? To access the keys to building your relationship on a solid foundation, enroll for the course and watch one video a day. Don't forget to do the homework after each video that is found in the course manuals!


***WE ARE STILL CREATING THE MANUALS FOR SESSIONS 11-40 AND WILL BE UPLOADING THEM IN THE NEXT COUPLE WEEKS.
CLOSED CAPTIONING:
We provide closed captioning(subtitles) for all the videos in this course. Closed captioning will be provided in English and German. When you view the video, just click on the CC option in the bottom righthand corner and choose the language you want to view.


***WE ARE STILL WORKING ON PROVIDING THE GERMAN SUBTITLES. HOWEVER, YOU CAN START THE COURSE AND GO BACK TO VIEW THE GERMAN SUBTITLES AT A LATER DATE.
Frequently Asked Questions
Are subtitles available?
All our videos will have English and German subtitles. We are working on it! To activate them, as soon as they are available, click on the CC icon at the bottom righthand corner of the video. 

When does the course start and end?
The course begins as soon as you enroll. This is a 24/7 online course. You decide when you start and when you finish.
How long do I have access to the course?
After enrolling, you have access to this course for as long as you want, regardless of the device you use.
Do I have a way to communicate with Eric and Rachel?
You can ask your questions and we will answer them in one of Eric and Rachel's blogs.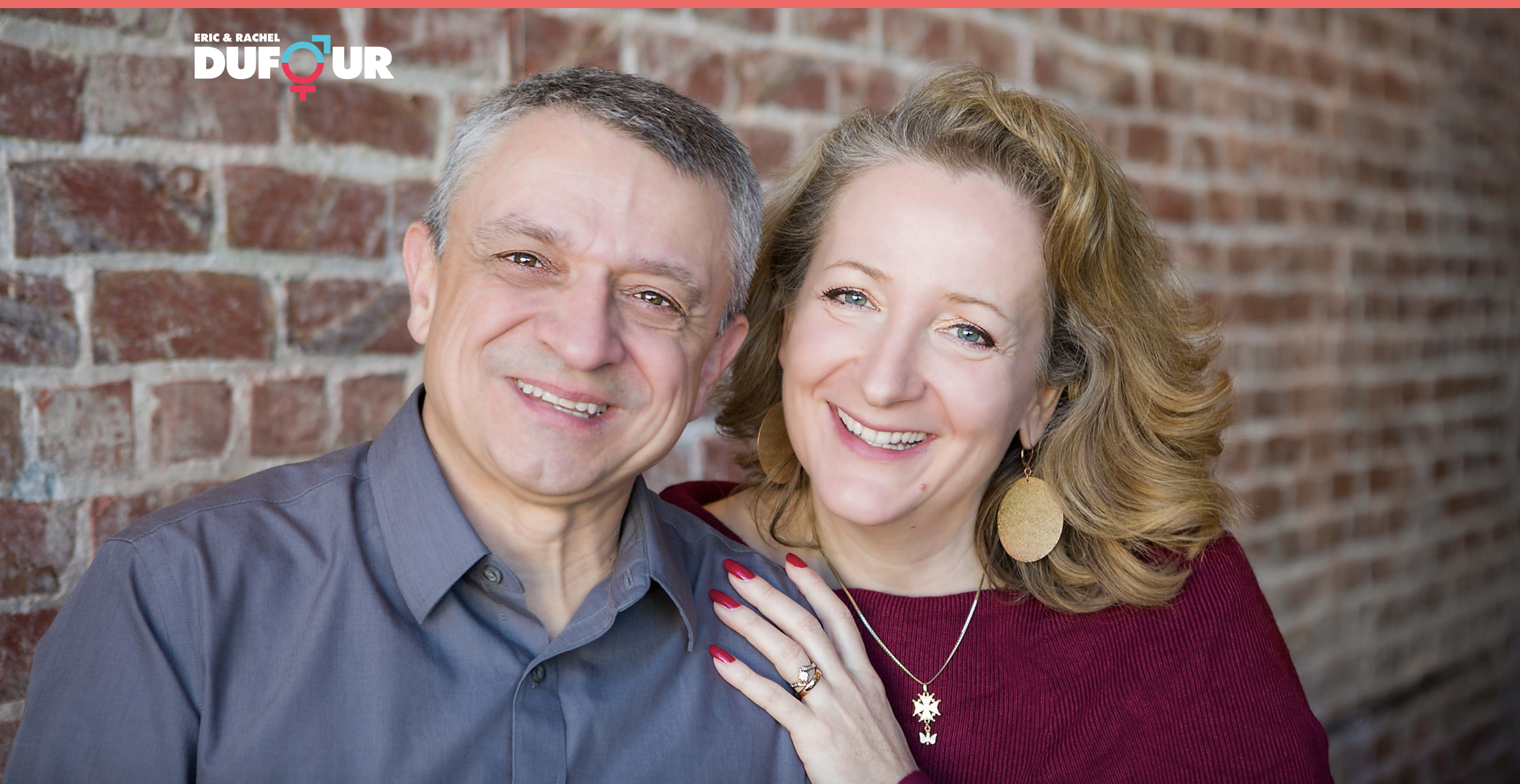 Our ministry, Serving Alongside Ministry (SAM), helps singles and married couples alike. We strongly believe that God wants us to be healthy individuals, and have healthy marriages and families. As pastors and marriage and family therapists, we passionately believe the time has come to eradicate unhealthy relational and sexual paradigms. As we travel the world, we often do week long intensives with struggling couples and conferences in national and international churches where we talk openly, without taboos, about God, sex and the family. Our French background, experience as parents of five sons, missionary work in Asia, and years spent as pastors in France, all contribute to our unique perspective.